Look what I've got!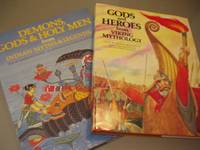 Bought these two beauties at Popular Bookstore at Summit, USJ Subang Jaya (Selangor). They're only below RM20 each; fully illustrated, and with nice-looking fonts too! (Weird, I know. But fonts have to look a certain way for me - not too big, hopefully serif fonts - for me to enjoy reading them.)

I've always loved myths and legends. I devoured books on Greek, Roman, Chinese legends and other mythologies when I was a kid. When I used to visit the National library at Jalan Tun Razak back in my college days, the dusty volumes there were my constant companions.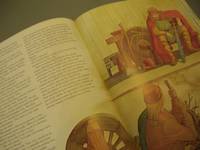 Left: The books are beautifully illustrated.



I hardly own any of these books, however, because most of the books are usually amazingly expensive (especially the illustrated ones!) or incredibly boring. Meaning, they're written from the perspective of an antropologist or historian, or has fonts so small you have to squint to look at them.

I've always preferred legends to be told like a good yarn and I got that in this book.

Quite a steal, buying these books at RM19.90. Popular bookstore has the most amazing deals sometimes. I have no idea how they get their books so cheap, but sometimes they sell great books at great prizes (I sound like such an ad). Just a while back I bought a few hardcover fantasy books for RM16.90 and these are not old, old, old titles but current ones that other bookstores are selling for at least RM39.

Anyway, I'm not sure all Popular bookstores have this, but if you're near one you could drop by and grab it. The last time I was at Summit (Monday this week) there were only 2 copies of each book left, so hurry, hurry!

Now, excuse me while I go enjoy my books. :)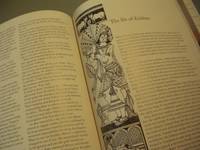 The black and white illustrations are beautiful too. What a find this book is!