Ralph Fiennes is Lord Voldemort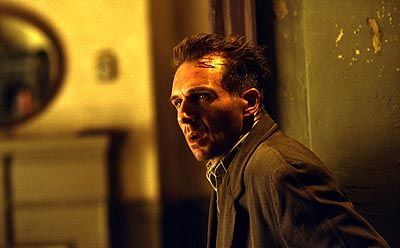 And I say, good choice! Fiennes is a fine actor (pun intended) and I loved his turn as the serial killer in Red Dragon. Or maybe I'm just partial to red heads.

Anyway, my judgement on how fine (again! Ha!) a fit he is for the role probably doesn't really mean anything since I've not read the book. :P So Potter readers, what do you think?

According to BBC's Fiennes named as Potter villain, filming has already begun for the fourth movie, Harry Potter and The Goblet of Fire, but Fiennes have not shot any of his scenes yet.

Brendan Gleeson, who will appear in M. Night Shyamalan's The Village will play the new Defense against the Dark Arts teacher Mad-Eye Moody.

Miranda Richardson is Rita Skeeter.

The movie will be in theatres in 2005.

Well, since The Lord of the Rings no longer has any installments (though one does hope for The Hobbit), this is something to look forward to.